Meet The Partners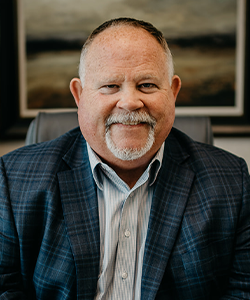 Professional
Background
Richard is the Founder of Hoover Financial Group and has been helping people prepare and maintain their financial futures for almost 40 years. Passion, integrity and a love of people are the qualities that inspired Richard A. Hoover to create Hoover Financial Group. Working primarily with farm and ranch owners and senior citizens in the areas of estate planning and business succession. Although he relinquished his role as Principal to his son Darrick, he still serves an integral role at Hoover Financial Group. Richard also humbly holds a position as a Lifetime member of the Million Dollar Round Table* and a Life Council Member of NYL. These honors say many things about Richard, above all that he is hardworking and loyal. As someone who truly enjoys helping people protect their assets, he takes great pride knowing he can give his clients the satisfaction of a job well done.
*The Million Dollar Round Table (MDRT), The Premier Association of Financial Professionals, is recognized globally as the standard of excellence for life insurance sales performance in the insurance and financial services industry.
Personal
Background
Incredibly proud of the legacy he's built both professionally and on the homestead, Richard spends his free time with his wife and family living each moment to its fullest. Avid sports fans, they enthusiastically follow the Kansas City Chiefs, the Kansas City Royals and the Kansas Jayhawks. When they're not rooting on their teams, Richard and his family enjoy traveling and trying new restaurants. Richard is also a perpetual student of golf, and relaxes on the lake while fishing. While happiness is a natural characteristic of Richard, his grandchildren can make him smile any time of the day.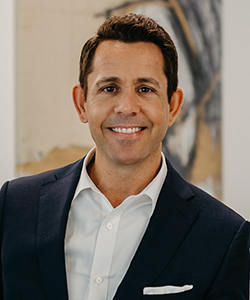 Professional
Background
Darrick is the Principal of Hoover Financial Group and oversees investments and asset management* for the firm. Passion for the family business came easily to Darrick many years ago while he was in school for finance and economics. His close relationship with his father ultimately lead him to join Hoover Financial Group in 2004. He entered HFG with a strong educational background in finance and economics. As a fee based adviser, he has dedicated his professional life to serving pre-retirees and retirees in the healthcare industry by providing them with knowledge, experience, and resources to help them live the life they've always desired. Some of his specialties include retirement planning, estate planning, wealth accumulation strategies, and portfolio allocation responsibilities. Whether it is working with an individual physician or the entire medical practice, Darrick has the knowledge, experience and resources to help.
Darrick has a conviction and passion to be a resource for physicians, a market that he believes is too often taken advantage of. Darrick says, "People do not plan to fail, they simply fail to plan. Physicians dedicate their lives to their profession, which often times causes them to get a late start in their planning. This makes their planning crucial. It needs to be holistic and revisited periodically to ensure it is meeting their goals and objectives, both short and long term. Just like our physical health, our financial health takes time, effort, dedication and commitment." Just like seeing your primary care provider for your yearly checkup, Darrick urges his clients to do the same with their financial and legal professionals. "Find a professional who specializes working with people in your profession and don't wait until you're "financially ill" to go see them." Watching his father every day has taught Darrick how to work hard, truly value relationships, and place his loyalties where they matter most.
*Financial Adviser offering investment advisory services through Eagle Strategies LLC, A Registered Investment Adviser.
Personal
Background
Born and raised in suburban Wichita, Darrick has put down roots in his hometown. A true family man with small town values, he spends as much time as possible with his wife and three young children. Giving back to the community is extremely important to Darrick, which is why he volunteers for Youth for Christ, Young Life and Ronald McDonald House Charities. When he's not grooming his son to be the next three-point shooter for the Kansas Jayhawks or busy being wrapped around his daughters' little fingers, you'll find Darrick enjoying the tastes and sights of the world with his wife.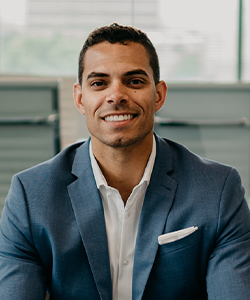 Professional
Background
Ishmael is a Partner at Hoover Financial Group. As the youngest partner in the group, Ishmael provides an immediate injection of vigor and energy. His client profile consists primarily with young professionals, business owners, and retirees in the areas of insurance portfolio management and holistic financial planning. He also serves an integral role as a liaison for HFG clientele and their heirs when succession and legacy planning needs arise.
Ishmael's journey to the financial industry has been a winding path. He was raised by his mother who despite her fixed income and financial struggles taught him the importance of living a faith led, Christ centered life. His faith was tested when he lost his mother to cancer while in high school. Living in a small rural town he was embraced by his community and despite the odds, flourished academically and athletically earning a scholarship to play football and run track. He majored in biology with aspirations to become a Physical Therapist which he laughs about now stating, "things turned out exactly as planned." He loves sharing his story and how it impacted his life. He has used his experiences to drive him in all things but especially in his clients recommendations as he knows first-hand how life often doesn't go as planned.
Tutelage from several advisers and financial professionals early in his career, Ishmael identified the importance of working alongside other specialists. While searching for the right fit he was introduced to Richard and Darrick. It was a perfect match, professionally and personally. "Although his last name is different, he is family," says Darrick.
Personal
Background
Ishmael has a passion for life and does his best to live it to its fullest. He cherishes time spent with family and friends, knowing that no one is promised tomorrow. He thrives in social settings and loves giving back to his community. Whether it's his church or local organizations such as Kidzcope and the Leukemia Lymphoma Society, he wants to make an impact. Ishmael's passions include traveling the country with his beautiful family, checking off the small list of remaining states they have yet to visit. Self-proclaiming to be the #1 Kansas City Chiefs fan, he and his wife try to attend as many games as possible. Although, it's not clear yet who's the biggest fan, him or his wife.